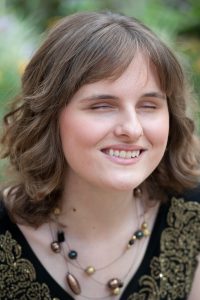 Rachel Flowers is recognized worldwide as a multi-instrumentalist and composer who spans multiple genres.
She first gained recognition for her talent as a young child and has been admired and mentored by those at the top of their field: Greg Lake, Keith Emerson, Dweezil Zappa, Conductor Terje Mikkelson, and a series of jazz greats. She has won countless awards as a pianist and flutist, and has performed and recorded on the global stage.
The award winning documentary "Hearing Is Believing" was produced about her unusual life and talents, and she has just released her second album of original music.
Rachel has performed and recorded in tribute to and with some of her most famous mentors, and she continues to defy expectations by refusing to be pigeonholed by genre or by instrument. While her favorite continues to be piano and keys, she also plays flute, guitar, bass, saxophone, Chapman Stick, and other instruments, continually expanding her musical arsenal.
Rachel's collaborations include orchestral recordings, live performances with orchestras and in intimate settings, most recently appearing on stage with Saga vocalist Michael Sadler. Although she occasionally plays the music of those who've encouraged her, she receives the most acclaim for her original work.
Upcoming projects include live performances of two of Rachel's orchestral works, and an album being written and recorded with Michael Sadler.